Name:
Age:
Year:
Parents:
Rival (From Villan school):
Abilities:
Flaw:
Back story:
Love interst:
IMages:
Wepon:
(doesnt have to be in that order or this format.
Admin




Posts

: 114


Join date

: 2014-04-10



Name: Nittawosew ("Nita") Thatch
Age: 14
Year: 1st
Parents: Milo Thatch and Kidagakash Nedakh
Rival (From Villan school): unclaimed
Abilities: Athletics, linguistics
Flaw: needs Atlantian crystal to survive, glasses too big and fall off, and she was homeschooled for 500 years.
Back story: Nita, until very recently, has been homeschooled by her parents. She doesn't really have a set "type" as she is both Nerd and Jock. She can and will climb ANYTHING she can get a foothold on, although she is prone to dropping things such as her glasses.
Love interst: none
IMages: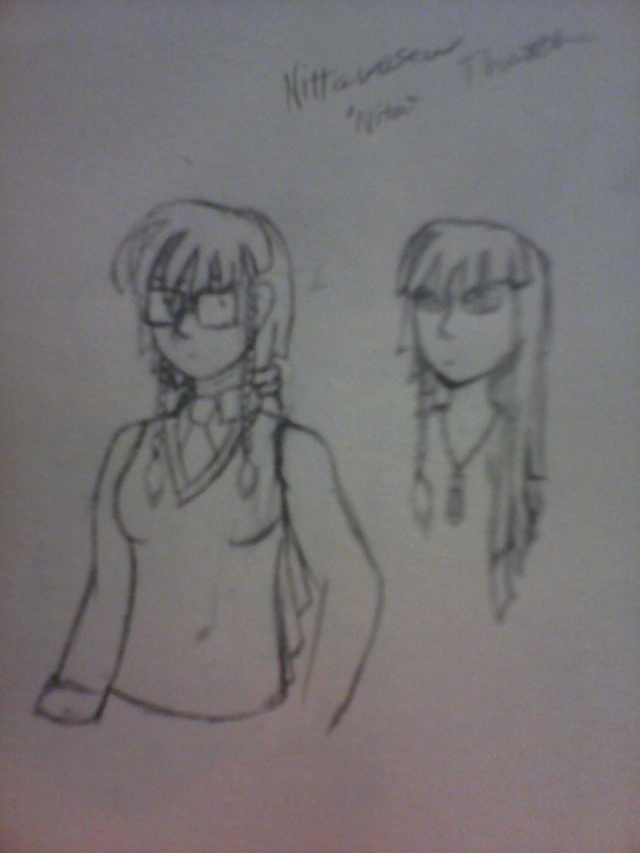 Wepon: Atlantian spear.
Last edited by NightWolf on Tue Feb 03, 2015 9:22 am; edited 3 times in total



Posts

: 28


Join date

: 2014-07-14


Age

: 27



Name: Erika Fay Kohler
Age: 14
Year: 1st
Parents: Eric and Ariel Kohler
Rival (From Villan school): Cilia
Abilities: Water Sports, Water Bending, Tide Control, Befriend Sea Creatures
Flaw: If wet from the waist down, morphs into her tailed form
Back story: She was raised under loving parents and has always looked up to her older sister. (maybe more depth later)
Love interst: none atm
IMages: [to be added l8r]
Wepon: Mini Trident



Posts

: 1


Join date

: 2015-01-06



Name: Rosaline Enchante
Age: 14
Year: 1st
Parents: Circe The Enchantress (Bio-Mother) Belle (Adopted-Mother)
Rival (From Villain School): Yet to come
Abilities: Magic from Bio-Mom, Reading skills from Belle, Amazing tea brewing skills
Flaw: Sorta kinda vain, Tries to solve most of her problems with magic,
Back story: The daughter of Circe was given to Belle and Adam to be raised in a good environment. Her mother still comes to visit her as much as she can to continue instructing her in the proper use of her magic. Adam distrusts the girl due to the past experience with her Bio-mother, however, Belle loves the young girl and has been teaching her proper manners and to have a deep appreciation for books and studies.
Love interest: Ben Beastly
Images: (to come)
Weapon: Family Spell book, Enchanted Rose Whip.
Admin




Posts

: 78


Join date

: 2014-04-10



---
Permissions in this forum:
You
cannot
reply to topics in this forum